Now Hiring! Perhaps You Missed These 4 Help-Wanted Ads
Opportunity knocks, right upside the head
1
WANTED: MBA WHO NEVER SHOWS UP
DishesInTheSink®, a partially funded startup which anticipates doing an Initial Public Offering once it raises its first million dollars or figures out what its specific product is (whichever comes first), has an opening for a well-educated young professional who's willing to work from home, host Zoom calls as well as online keggers, and show management how to insert cool backgrounds, like Hawaiian luaus and Himalayan yurt camps behind them.
Are you that extra special someone we want to neither meet in person nor receive texts from at all hours of the night to prove you're hard at it, even though we have no idea what the "it" is at which you should be hard?
We are a fully woke company with no desire to degrade or even know your sexual orientation or religious feelings about plant-based rump roasts.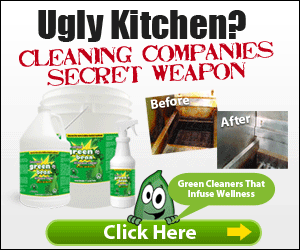 If you want to launch yourself into a thoroughly ambiguous future in the field of whatever the hell we do, please visit us online as soon as Harold's "fiancée," whom he met last week at a nose-ring mixer, creates our website.
Note: DishesInTheSink® is a proud supporter of Antifa, Daughters of the American Revolution and the Oglesby, Illinois chapter of the intergalactic LEGO Club. We reserve the right to get fresh with anyone.
NOW HIRING: SHORT-ORDER COOKS/QUANTAM PHYSICISTS
Do you like churning out cod tacos and dubious theories about the Density Matrix (a way to represent pure and mixed states) with equal enthusiasm? Do you have an abiding love of cilantro matched only by your zeal for kinematical postulates (including wave functions as they may relate to the Hilbert space of same)?
If so, you may be a perfect fit for our fleet of food-truck operating/energy spectrum sophists, PharmaconWheels®, now in its third round of venture capitalist entertaining (we're working closely with the company Futile Funding and Cocktails®, which we discovered in the PennySaver news source, which included some very generous pizza takeout discount coupons).   
MAKEUP ARTISTS (NO QUESTIONS ASKED)
Do you have what it takes to work for us as a professional makeup artist? Can you take a face like Rudy Giuliani's and make it look like it didn't just kiss the front of a runaway commuter train bound for Pluto? With a few daubs of blush and powder can you make Nancy Pelosi look more like the most powerful woman in American politics and less like a librarian scolding us for chewing gum in the library?
If so, please email us photos of you made up to resemble famous faces in American history. You needn't be gender-specific since some U.S. Congresspeople aren't, either.   
NEEDED (AND VERY SOON!): 1/6/21 PERFECT ALIBIS
We're offering serious money, signing bonuses and unlimited chocolate-pudding cups to anyone who can tell the U.S. Senate Select Committee investigating  the January 6, 2021, insurrection in Washington, DC, that various suspects, especially those caught on video and even confessed, were, in fact, with you—far, far away. 
We'll arrange to doctor selfies showing that you and the alleged perp of your choice couldn't possibly have been at that riot because when it took place you two were:
a. Participating in a 24-hour scrapbooking marathon in Spearfish, South Dakota;
b. Officiating at a children's sidewalk-art contest in Nashville, Tennessee (this is a dicey one because that city supposedly has no sidewalks);
c. Praying with Sir Richard Branson on a test flight of his Virgin Galactic spaceship; or
d. In a sugar-induced coma caused by the consumption of too many cups of chocolate pudding.
Ed Goldman's column appears almost every Monday, Wednesday and Friday. A former daily columnist for the Sacramento Business Journal, as well as monthly columnist for Sacramento Magazine and Comstock's Business Magazine, he's the author of five books, two plays and one musical (so far).